In our first article in a series discussing data connection methods, we looked at Wi-Fi as a wireless means of IoT connectivity. This article will focus on another such method, focussing on cellular connectivity
Introduction
Connecting IoT devices via cellular communication and data transfer has been widely adopted across the globe. Initially, cellular IoT device connectivity was enabled by the first generations of cellular technology, 2G and 3G. However, evolving cellular generations such as 4G are paving the way for greater bandwidth, lower latency and increased support for the large volumes of devices per cell coming to the market, which will be enhanced even further with the arrival of 5G networks.
IoT connectivity is expected to accelerate exponentially, mainly driven by:
the push towards the digitalisation of industries such as manufacturing, automotive and utilities, and
the increasing interest from Mobile Network Operators (MNOs), seeking to expand their existing business beyond mobile broadband.
From 2G to 5G… the evolution of cellular IoT communication
The phasing out of 2G
2G is the mobile technology that has been in operation the longest, and while 90% of the world's network operators are currently still running 2G networks (with voice as the basic service), the expectation is that it will be fully phased out over the next 3-5 years. This is due to advancements in 4G technology, the arrival of 5G and the fact that VoLTE technology is available on all new devices, the latter encouraging operators to invest in building 4G and 5G capabilities.
Both Machine-to-Machine (M2M) communication and Point-of-Sale (POS) device communication are examples of Cellular IoT connectivity that started with 2G, 2G and 3G connectivity are still the most used technologies for deployed devices. Moving away from these legacy technologies will undoubtedly represent a major transition.
How long before 3G is on its way out?
As the penetration of 4G increases, 3G will gradually be phased out. The initial, measured roll-out of 4G technology normally occurs first in densely populated areas and once completed, it will start to extend to the more rural parts of the population to saturate the market with 4G, thus replacing 3G.
Wireless IoT innovations – 4G and 5G
To accelerate and secure IoT deployments, there is a shift to cloud-managed 4G LTE routers and gateways that have built-in modems with multiple SIM slots. 4G LTE is fast and getting faster. Currently, LTE Cat 18 offers up to 1.2Gbps. When 5G arrives speeds will exceed an estimated 10Gbps. Another innovative benefit of 4G LTE is that organisations can harness multiple LTE providers to provide the redundancy they need should connectivity to one carrier be compromised.
How to ensure Cellular IoT Deployment Success?
Choose a right-sized wireless edge solution
Base your choice on your specific bandwidth needs and security requirements
4G LTE
Long-term Evolution (LTE) is probably one of the most successful technologies and one of the reasons why 5G has not been deployed yet, as 4G is still satisfying current needs. Another major reason that 5G has not been actively deployed yet is the cost of the 5G infrastructure.
4G LTE will revolutionise industrial communication.0 Not only is it flexible for businesses, but it also fortifies IoT and is enduring, since it can co-exist alongside 5G, rather than replace it. LTE is becoming a major technology for smart devices for various reasons.
Firstly, it serves as the basis for multiple cellular technologies. This includes Narrowband IoT (NB-IoT), connecting indoor and outdoor devices with extremely low power consumption, LTE-M applications with a more intensive data transfer of low latency messages, LTE-A (advanced) with faster speeds and suitable for applications such as cameras, AGV (automated guided vehicles) and drones. Together, these fit all possible connected device scenarios.
In addition, it offers:
Proven security credentials.
A well-positioned technology capable of dealing with major security concerns.
Strong industry support.
Worldwide deployment, with new versions continuously developed to meet the different industry needs.
Engineers who must support its rollout are familiar with it.
Affordability.
Why 5G?
Ultra-high bandwidth applications and unlimited connections, coupled with current advancements in AI and data-science enable 5G networks to provide unlimited connectivity sensors, better security, interoperability, and specific solutions for specific scenarios, with far higher interaction capabilities between humans, machines and business to meet the diverse industry needs.
Cellular IoT pros and cons
Cellular IoT Technology Segments and Use Cases
Cellular IoT can be categorised into four major segments namely:
Massive IoT, which provides cellular connectivity to low complexity IoT devices based on NB-IoT and Category M (CAT-M) technologies,
Broadband IoT, with a high throughput, low latency and large data volumes.
Critical IoT, which is ultra-reliable, with ultra-low latency and a very high availability.
Industrial Automation IoT, which is ideal for industrial protocols, time sensitive networks and precise indoor positioning.
Massive IoT
The Massive IoT segment concerns the connectivity of huge volumes of low-complexity devices that infrequently send or receive messages where the applications:
Are less latency sensitive,
Have relatively low throughput requirements,
Require a huge volume of low-cost, low-energy consumption devices on a network providing excellent coverage
The growing demand for IoT use cases in domains that rely on connectivity covering large areas and capable of handling vast numbers of connections, is driving the demand for Massive IoT technologies.
Use Case Examples
The IoT communication traffic in this segment is often latency tolerant. This includes cases such as:
Low-cost sensors
Smart metering (smart buildings)
Environmental monitoring
Smart homes and cities
Wearables (e-health)
These devices are often deployed in locations where radio conditions prove to be a challenge, such as in basements, hence requiring extended coverage. In many cases these devices might rely on battery power supply only, placing heavy demands on the device's battery life.
Other use cases are found in the Industrial Smart Manufacturing industry as well as the automotive industry and include:
Fleet management
Inventory management
Tracking and logistics
Telematics
Sensor sharing
Real-time high definition navigation maps
On-board infotainment
These applications typically have low data rates and less demanding latency requirements, which is why Massive IoT is an appropriate connectivity choice. It is also applicable in other new technologies such as sensors and batteries, computing, communication etc. that are connected through a wide-area communication network or cloud-based platform managing and handling device data.
Broadband IoT
Broadband IoT adapts the capabilities of Mobile Broadband connectivity for IoT. It provides much higher data rates and lower latencies than Massive IoT, while utilising specific Machine Type Communications (MTC) functionalities to extend coverage and device battery life.
All Broadband IoT is based on 4G and 5G NR radio access technologies.
Use Cases
Typical Broadband IoT use cases include a wide range of use cases on one network across multiple industries.
Drones
Augmented Reality/Virtual Reality (AR/VR)
Utilities
Wearables
Smart manufacturing
Automotive industry, such as:
On-board infotainment
Software upgrades for maintenance
Real-time high definition navigation maps
Massive sensor sharing
All the above are examples of Broadband IoT connectivity with high data rates, large volumes of data transfers and low latencies.
Some smart manufacturing use cases:
Massive IoT (NB-IoT as well as Cat-M) can be used to track supplies and inventory
Augmented Reality and other data communications can greatly increase factory floor efficiencies. These are enabled using the Broadband IoT capabilities of an LTE/NR network.
Critical IoT
Critical IoT is a further innovation in Cellular IoT in that it enables extremely low latencies and ultra-high reliability at a variety of data rates. Driven by the most innovative 5G NR capabilities, Critical IoT is expected to give rise to many new IoT use cases.
Use Cases
The Critical IoT segment addresses the extreme connectivity requirements of many advanced wide area and local area applications. This includes:
Intelligent transportation systems
Smart utilities
Remote healthcare
Fully immersive AR/VR
Smart manufacturing
The continued advancements in the automation of vehicles and transportation systems necessitate Critical IoT connectivity.
Automated Guided Vehicles (AGVs) and other factory equipment typically do not have much latency-tolerance and require a level of connectivity assurance that Critical IoT can provide.
Industrial Automation IoT
The Industrial Automation IoT segment provides advanced Cellular IoT functionalities. These are customised for advanced industrial automation together with the aforementioned cellular IoT segments. It includes Radio Access Network (RAN) capabilities to facilitate the support of deterministic networks which, together with ethernet-based and other industrial protocols, will enable many advanced industrial automation applications. These applications have extremely demanding connectivity requirements. They require very accurate indoor positioning, distinct architecture and security features.
Use Cases
Automation IoT, reinforced by Critical IoT connectivity is the critical enabler of the full digitalisation of Industry 4.0 for manufacturers.
Industrial Automation IoT enables the connectivity of
Assembly line components
Robot control and
Programmable Logic Controller (PLC) interconnection as part of process automation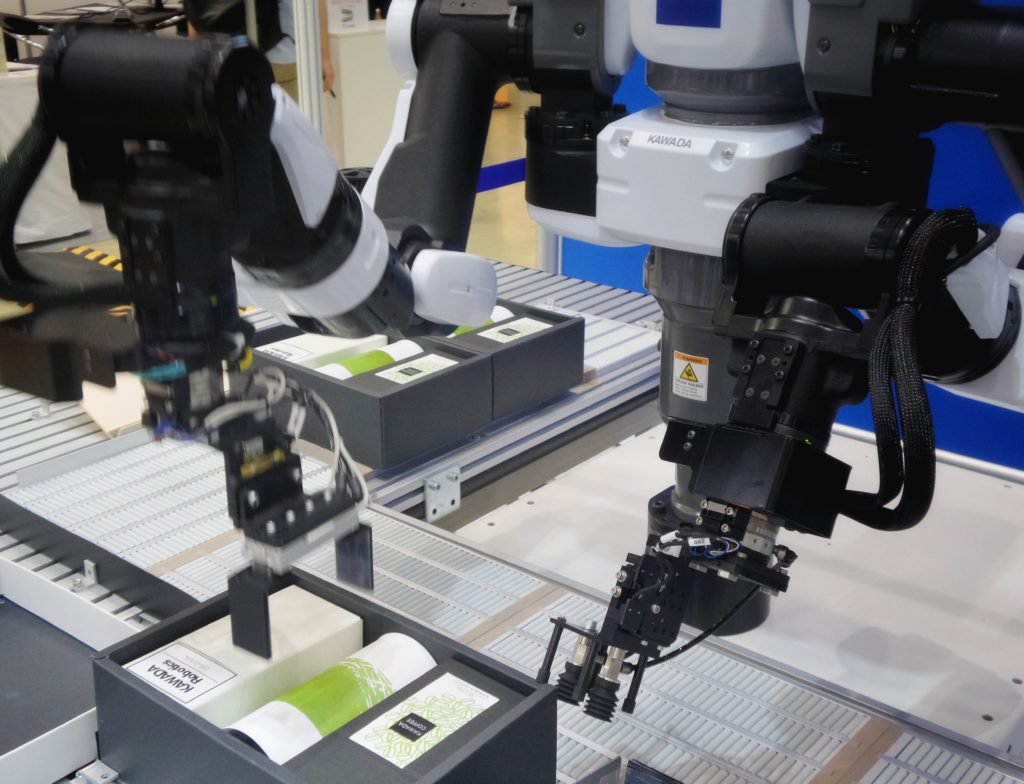 By replacing the costly installation, arrangement and replacement of cabling equipment, the use of cellular 5G connections not only reduces cost but allows much more flexible factory floor designs, enabling the mobility of robotic elements.
Cellular IoT Communication – Required hardware
The Internet of Things (IoT) not only affects security systems, streetlights or agriculture, it has entered our homes as well as remote locations — quickly outgrowing the short-range connectivity options such as Wi-Fi and Bluetooth that we've grown accustomed to.
Cellular connectivity is increasingly rising to the challenge of building long-range, affordable IoT ecosystems.
Choosing the best hardware for an IoT application is essential. We've compiled a list of a few affordable and popular cellular-enabled hardware options to assist you in making a decision for your next IoT application.
Sierra Wireless
– Full IoT product portfolio.
– Off-the-shelf Managed Service Solution.
– Networking equipment.
– Flexible monthly contract.
– A Service Level Agreement (SLA).
– Multiple operator smart SIMs, modules.
– Preconnected router to global mobile networks.
Murata & Altair's LTE-M solution
– Remote connection for Cellular IoT devices.
– Connection enabled by the off-the-shelf chipsets.
– Instant connectivity to a low-power NB-IoT/ CAT-M network.
– Lowest power, smallest, secure and highly integrated .
– Prioritised battery lifetime.
– Specifically designed for cellular IoT applications.
– Built-in security features.
– 5G-ready, dual-mode CAT-M & NB-IoT chipset.
Silicon Lab
– Kit with the Digi XBee3™ pre-certified cellular modem.
– Easy-to-add, long-range wireless connectivity.
– FCC certified.
– A carrier end-device certified DigiXBee3 LTE-M modem.
– Ready-to-use kit development tools.
– Demos MCU starter kit.
– Software tools to simplify development.
– Integrated device security, identity and data privacy.
– Over-the-air device configuration and firmware updates.
Practical Electron
– Full stack IoT device platform.
– Device connectivity hardware.
– Cloud and SIMs for cellular products.
– FCC/CE/IC/PTCRB certified.
– Complies with any cellular standard.
Hologram Dash
– Simplistic, easy to start, scale and manage devices.
– Cellular-connected devices to use across the globe.
– Free SIM card, 1MB data p.m. (for life) on developer plan.
– Interact with devices.
– Secure API route incoming and outcoming messages.
– Compatible and pre-certified cellular board for end use.
– Equipped with networking firmware and OTA code updates.
– Cloud-friendly connection.
Cellular IoT Open Source Software
According to a Gartner report, no less than six billion IoT devices were installed in 2016, giving the IoT market an estimated value of more than $1 trillion.
One of the main driving forces behind this IoT revolution was the opensource community. The ceaseless experimentation and ongoing accelerating technological possibilities created many new and interesting applications.
Today, various opensource off-the-shelf software packages are available, many of which are free. The opensource communication framework is the leading development platform for IoT applications and solutions.
Many of these newly developed off-the-shelf software solutions provide a cloud-based API , are as "hardware agnostic", meaning that it can interface with almost any hardware, and even in some instances allow for over-the-air (OTA) firmware updates and more.
It might seem unnecessary to obtain licensing for the connection of your newly developed IoT devices, solutions or applications. However, Embedded AMS highly recommend deploying within a licensed mobile operator spectrum.
Mobile Network Operators (MNO's) provide access to global networks and reliable end-to-end secure IoT platforms that also offer technical support.
These trusted operators and ecosystem partners are the best set-up to serve cellular communication IoT applications and provide high-quality service and effective security measure
One such a spectrum is GMSA's Mobile Innovators Community. https://www.gsma.com/iot/mobile-iot/.
Cellular IoT Connectivity Speeds and Frequency Ranges
Cellular communication consists of GSM 2G/3G/4G/5G standards operating over 900/1800/1900/2100MHz frequencies.
Cellular-enabled IoT is here to stay. It is making long-range connectivity easier and more affordable than ever.
Frequency Ranges that 2G to 5G operate in
2G, 3G, 4G and 5G Download Speeds
Conclusion
Cellular IoT offers better performance in comparison to other PWA technologies offered in terms of unmatched global coverage, Quality of Service (QoS), scalability and flexibility to handle a comprehensive range of use cases in one network.
By the end of 2018, more than 80 Massive IoT commercial networks had been launched. The further evolution of Cellular IoT is already underway with the continued improvement of 4G LTE networks and the commencement of the initial rollout of 5G NR.
Cellular IoT is a well-developed, ever evolving IoT communication and data transfer platform, well-regulated, with easy-to-use, off-the-shelf hardware and software solutions available.
Note: For more information on the development of Smart and IoT devices with cellular communication and connectivity, contact Embedded AMS or visit our site www.embeddedams.nl.